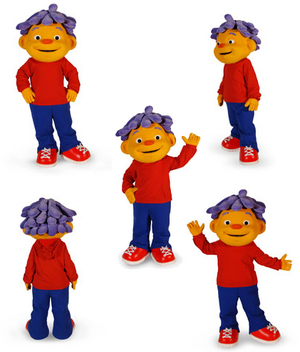 Jim Henson's Creature Shop created a larger-than-life walk-around version of Sid, the star of Sid the Science Kid, for promotional appearances and events. In 2008, the costumed character appeared at many special kick-off events to promote the launch of Sid the Science Kid, and also appeared along side other PBS Kids characters at PBS events to promote the new fall line-up. In 2009, it appeared at the White House Easter Egg Roll and the Pro Football Hall of Fame Timken Grand Parade.
Ad blocker interference detected!
Wikia is a free-to-use site that makes money from advertising. We have a modified experience for viewers using ad blockers

Wikia is not accessible if you've made further modifications. Remove the custom ad blocker rule(s) and the page will load as expected.