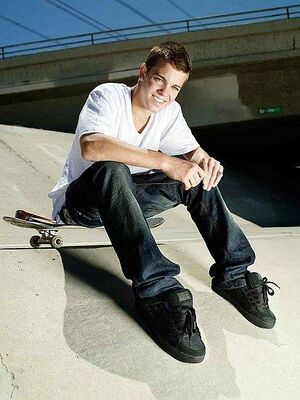 Ryan Allen Sheckler (born 1989) is an professional skateboarder and the star of the MTV reality show Life of Ryan. Shekler has made guest appearances on such shows as True Jackson, VP, What's New, Scooby-Doo?, American Idol, The Tonight Show, and MTV Cribs.
In April 2009, Sheckler visited the Jim Henson Company to perform motion-capture on their HDPS stage for an undisclosed production. A picture of the skateboarding ramp set-up was posted on the Henson Company's Twitter account.[1]
References
External links
Ad blocker interference detected!
Wikia is a free-to-use site that makes money from advertising. We have a modified experience for viewers using ad blockers

Wikia is not accessible if you've made further modifications. Remove the custom ad blocker rule(s) and the page will load as expected.