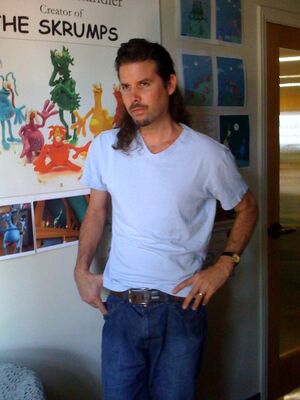 John Chandler (b. July 24, 1969) is the creator of The Skrumps, an animated property being developed and produced at the Jim Henson Company, which was made popular by his collectible toys and short story books. On June 29, 2011 his new Skrumps graphic novel "The Mooch Steps Up His Game" was released in stores.
Ad blocker interference detected!
Wikia is a free-to-use site that makes money from advertising. We have a modified experience for viewers using ad blockers

Wikia is not accessible if you've made further modifications. Remove the custom ad blocker rule(s) and the page will load as expected.