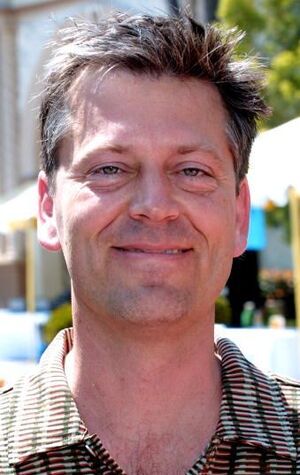 Craig Bartlett (b. 1956) is an animation artist and writer, best known as the creator of the Nickelodeon animated series Hey Arnold!. Bartlett is currently working with The Jim Henson Company on several projects. He is serving as producer and writer for The Skrumps, and as a writer and story editor on Sid the Science Kid. He co-created Wilson & Ditch: Digging America (along with Joe Purdy) and directed its HDPS-animated segments.
Bartlett also co-wrote 3 Pigs and a Baby, the debut film in the company's Unstable Fables series. Bartlett is also the creator and executive producer of the upcoming computer-animted series Jim Henson's Dinosaur Train.
Digital Studio credits
External links
Ad blocker interference detected!
Wikia is a free-to-use site that makes money from advertising. We have a modified experience for viewers using ad blockers

Wikia is not accessible if you've made further modifications. Remove the custom ad blocker rule(s) and the page will load as expected.