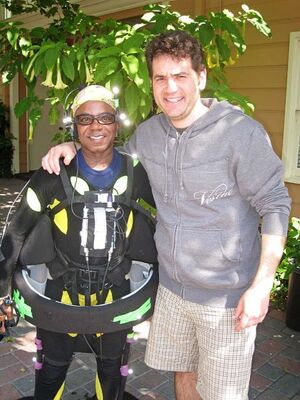 Alon Williams is an actor who serves as the motion-capture body performer of Gerald and Zeke on Sid the Science Kid.
Born in the Virgin Islands, Williams has performed both on Broadway and with the national tour of Peter Pan in both the 1991 and 1998 productions (and the 2000 TV broadcast) as Curly. His other stage credits include Five Guys Named Moe. He played Gary Coleman in two separate Diff'rent Strokes TV movies and also appeared in Mrs. Santa Claus.
Digital Studio credits
External links
Ad blocker interference detected!
Wikia is a free-to-use site that makes money from advertising. We have a modified experience for viewers using ad blockers

Wikia is not accessible if you've made further modifications. Remove the custom ad blocker rule(s) and the page will load as expected.