Ad blocker interference detected!
Wikia is a free-to-use site that makes money from advertising. We have a modified experience for viewers using ad blockers

Wikia is not accessible if you've made further modifications. Remove the custom ad blocker rule(s) and the page will load as expected.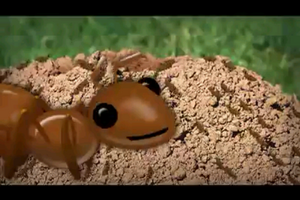 "A Lot of Little Things To Do" is an original song from the Sid the Science Kid episode "Home Tweet Home".
Lyrics
WHAT A BUSY DAY WERE WORKING ON THE BIG ANT HILL
THIS IS WHERE LIVE SO IF THERE'S A WAY TO HELP BY WILL
SO AN ANT HILL IS OUR HOME
AND SO UP AND DOWN I ROAM
THERE'S ITTY BITTY ME LOTS OF FRIENDS TO SEE
ALL WORKING FOR THE COLONY

AND
EVERYBODY'S UP AND AT 'EM
GOT A LOT TO DO TODAY
HUSTLE AND A BUSTLE
AND A BUSTLE AND A HUSTLE TOO
AND
EVERYBODY WORKS TOGETHER
KEEPING UP OUR HAPPY HOME
THIS LITTLE ANT'S GOT A LOT OF LITTLE THINGS TO DO

SOME ARE DIGGING ROADS
AND SOME ARE FIXING UP A NEST
SOME ARE GARDEN GATES
ARE DOING WHAT THEY DO BEST
FOR A SHELTER FROM THE STORM
'CAUSE IT KEEPS US SAFE AND WARM
SO WE WORK IN OTHER SHIFTS WHO WE GOT TO LIFT
AND I'LL TAKE THE QUEEN ANOTHER GIFT

AND
EVERYBODY'S UP AND AT 'EM
GOT A LOT TO DO TODAY
HUSTLE AND A BUSTLE
AND A BUSTLE AND A HUSTLE TOO
AND
EVERYBODY WORKS TOGETHER
KEEPING UP OUR HAPPY HOME
THIS LITTLE ANT'S GOT A LOT OF LITTLE THINGS TO DO

WELL I'M JUST A LITTLE
ANT
AND AN ANT WON'T SAY I CAN'T
'CAUSE THERE'S FOOD I GOTTA GET
I GOTTA GET THAT TABLE SET

AND
EVERYBODY'S UP AND AT 'EM
WORKING FOR THE COLONY
THIS LITTLE ANT'S GOT A LOT OF THINGS
THOSE LITTLE ANT'S GOT A LOT OF THINGS
THIS LITTLE ANT'S GOT A LOT OF LITTLE THINGS TO DO